Hotel Freisinger Hof - Tradition meets modernity.
Spend your stay in a family-run 4-star hotel that invites you to enjoy your stay in Munich in a traditional ambience. The bright and friendly rooms and suites, with a view of the English Garden or towards the city center, invite you to feel well. 
After a restful night, recover and strengthened by the generous and vital breakfast buffet, start your day off to a perfect day. Although a sports and wellness program may not be missing during your stay in Munich, the 4-star hotel also has the right offer.
 Whether city break, business trip, seminar visit or family vacation – the 4 star Hotel Freisinger Hof offers the perfect accommodation.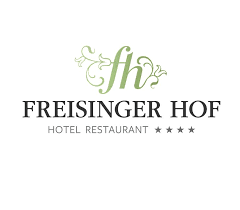 81925 München
Oberföhringer Str. 191
Telefon: +49 89 952302
Telefax: +49 89 9578516
Email: office@freisinger-hof.de
* For any price fluctuations [+ -] of the room rates we can not guarantee. The daily updated prices are available directly at the hotel.