The location of the hotel is ideal for visitors to the Munich Trade Fair Centre, but the centre of Munich can also be reached quickly by public transport. 
If a pleasant and comfortable stay with excellent service is important to you then Hotel Amiga is the hotel of your choice. The family-run hotel is known for its excellent, friendly service.
The rooms offer a cosy, modern upscale ambience. No matter whether you want to arrive alone, as a couple or in a larger group – we have the right room for you. We have comfortable single to four-bed rooms.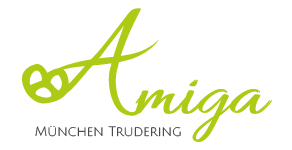 81827 München
Friedenspromenade 13a
Telefon: +49 89 451518980
Telefax: +49 89 4515189847
Email: info@hotel-amiga.de
* For any price fluctuations [+ -] of the room rates we can not guarantee. The daily updated prices are available directly at the hotel.